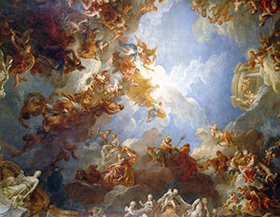 AA Speaker & Open Meetings - plus games, horseshoes, fishing & hiking! There is a Potluck Dinner Friday with cooked chicken provided; bring a side dish and enjoy the fellowship! In addition, there is a Saturday night BBQ dinner & a Sunday morning pancake breakfast all covered by the $10-per-day registration fee. Temperatures vary, sometimes quickly, sometimes slowly. Bring warm clothes and a chair for meetings.
Note: you are responsible for your own lodging/reservations.
Self-contained units may park overnight in the outside parking lot at no cost.
Watch for OxSoberFest signs to the AA registration and check-in area @ 18000 Yates Road, Victorville, CA (760) 245.2226. Accommodations for all size RVs and tents offering dry and full hook-up sites. There are nearby restrooms and hot showers, grill and fire rings, picnic shelters and tables and a dump station for your convenience. This park offers year-round fishing, a zero depth water play park, a playground, as well as a nature trail.
Fishing: under 16 = free; over 16 = $10/day pass (no license needed).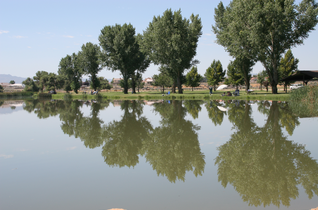 We will be camping at GROUP SITE 3 of the MOJAVE NARROWS REGIONAL PARK campground. There is $10 gate fee per vehicle per day for entry to the park, or camp in Group Area 3 and pay $40 for the weekend which includes the H&I Campout $10/day/per person registration fee. There also is no gate fee if you reserve RV campsites with/with-out hook-ups ($40/night/$30/night). RV sites are also available on a first-come, first-serve basis at the campground. Log-on to http://www.sbcountyparks.com, and click on the "Go Camping" button at the top of the page. Next click on the drop-down menu on the left & select "Mojave Narrows Regional Park". Fill in the dates & click on the blue "Show Available Sites" button.
* FUN * RAFFLES * PRIZES * FISHING CONTEST * MEETINGS *
* SPEAKERS * CAMPFIRES * HORSESHOE CONTEST * GAMES *